Canton City
Public Health
James M. Adams, RS, MPH
Health Commissioner
Board of Health
President
Mayor Thomas Bernabei

President Pro-Tem
Stephen Hickman, D.V.M.

Vice President
Marc Fiorentino, M.D.
Bernadine Snell
Amy Lakritz, M.D., FAAP
Patrick Wyatt
CONTACT US
330-489-3231
330-489-3335 fax
Hours: Monday - Friday
8:00 a.m. - 4:30 p.m.
(Excluding holidays)

Office Address
Canton City Public Health
420 Market Avenue, North
Canton, OH 44702
Canton City Board of Health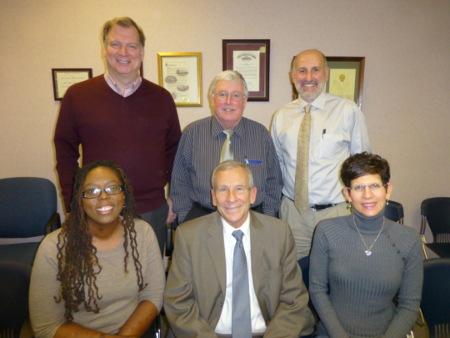 Top Row (left to right):
Patrick Wyatt, Dr. Stephen Hickman; Dr. Marc Fiorentino
Bottom Row (left to right):
Bernadine Snell (former member); Mayor Thomas Bernabei; Dr. Amy Lakritz
The board members are appointed by the Mayor of the City of Canton and confirmed by Canton City Council, according to the Ohio Revised Code. The Mayor serves as president of the Board of Health by virtue of the office.
For Board of Health Members:
Board of Health Training Resources
PHAB Accreditation Orientation Videos
Board of Health Members

The Board of Health holds public meetings monthly at Canton City Public Health at 12:00pm on the following scheduled dates (subject to change): 2018 Board of Health Meetings