Canton City
Public Health
James M. Adams, RS, MPH
Health Commissioner
Board of Health
President
Mayor Thomas Bernabei

President Pro-Tem
Stephen Hickman, D.V.M.

Vice President
Marc Fiorentino, M.D.
Bernadine Snell
Amy Lakritz, M.D., FAAP
Patrick Wyatt
CONTACT US
330-489-3231
330-489-3335 fax
Hours: Monday - Friday
8:00 a.m. - 4:30 p.m.
(Excluding holidays)

Office Address
Canton City Public Health
420 Market Avenue, North
Canton, OH 44702
Bernadine Snell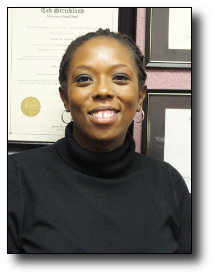 Bernadine Jenkins Snell is the Owner and President of Bernie Jenkins, Inc. focusing on the construction management of public works projects that include the Osnaburg Local Schools District Building, several Akron Public Schools and several Canton City Schools. Bernie Jenkins, Inc. is an MBE/EDGE Certified Contractor and is also certified by the City of Canton.
Bernadine holds a Bachelor of Arts in Business Administration from Wittenberg University and a Masters in Business Administration from Baldwin-Wallace College. She is a member of the National Association of Women in Construction and Delta Sigma Theta Sorority, Inc.
She is a devoted wife and mother who takes on every task not to be successful, but to be valuable.